Kálmán TÓTH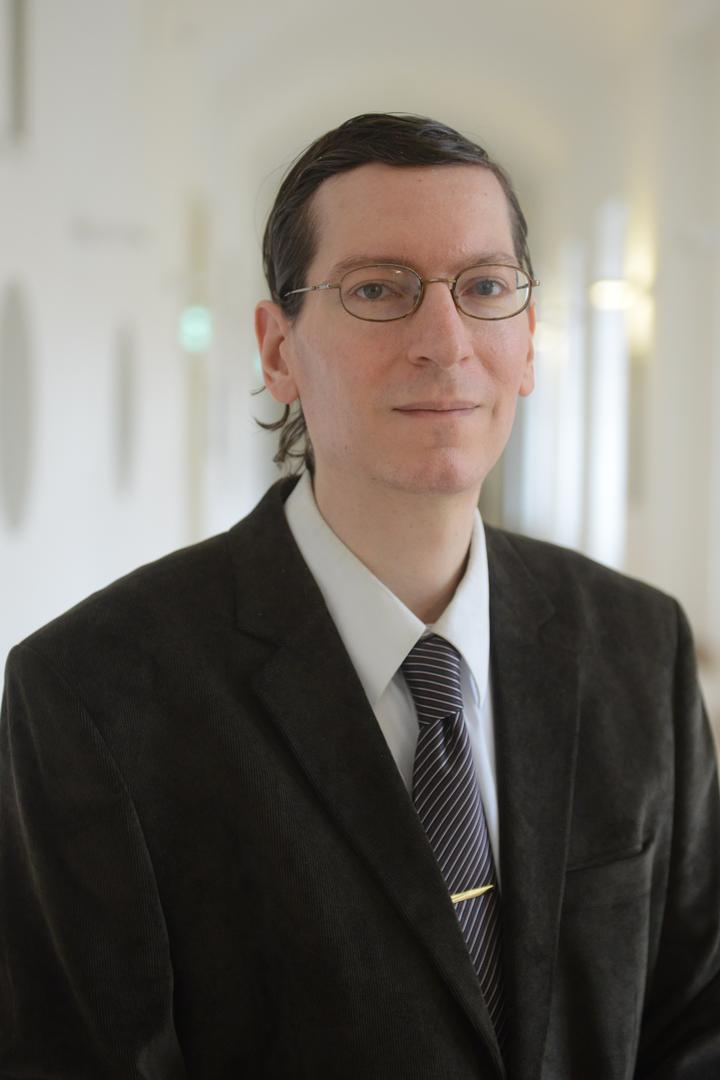 Degrees: Hungarian Language and Literature, History MA (ELTE), Literary Sciences History of Hungarian Literature PhD (ELTE)
Research interests: Hungarian Literature of the Late 18th and 19th Centuries. Life-work of János Kis (1770−1846) and Ferenc Kazinczy (1759−1831). Political Thought in the Long 19th Century. Autobiographical Literature and Cultural Memory Studies. Reception of German Literature in Hungary during the Period of Enlightenment.
Publications: MTMT
Membership: Hungarian Bach Society
Contact: toth.kalman[at]uni-nke.hu
Projects: Traditions of Hungarian Constitutional and Political Thought

Kálmán Tóth (Budapest, 1979), junior research fellow. He graduated from Budapest's Loránd Eötvös University of Sciences in 2013 in Hungarian and History, obtained a PhD-degree at the same University in the PhD-program "Hungarian and European Enlightenment" under the guidance of Prof. Dr. Márton Szilágyi. From 2005, he participated in the works of the critical edition of Ferenc Kazinczy's non-fictious prosaic writings. He took part in the preparational works of the planned volume "Histories of Hungary's Literatures" at HAS Institute of Literary Studies. Between 2013 and 2015, he started the research project of gathering the correspondence of superintendent János Kis (1770−1846) to be found in Hungarian Archives, and preparing it for critical edition with the support of HAS Postdoctoral Research Program as a postdoctoral fellow at HAS−University of Debrecen Research Group of Classical Hungarian Literary Textology. After the two-year supported period, he continued this project as an independent literary historian. Since 2018, he has been taking part in the project of publishing József Eötvös's correspondence at HAS Research Center of Humanities under the leadership of Prof. Dr. Gábor Gángó.

Selected publications:
Ferenc Hörcher and Kálmán Tóth: The Scottish Discourse on Taste in Early 19th-Century Hungary. Two Translations of Hugh Blair's Introduction to Rhetoric. In Anthropologische Ästhetik in Mitteleuropa 1750−1850 / Anthropological Aesthetics in Central Europe 1750−1850, edited by Piroska Balogh and Gergely Fórizs, 253−290. Hannover: Wehrhahn Verlag, 2018.
Nemzedéki emlékezet és kulturális identitás Kis János superintendens Emlékezései életéből című művében [Generational Memory and Cultural Identity in Superintendent János Kis's Recollections from His Life]. PhD thesis, ELTE BTK Irodalomtudományi Doktori Iskola [Loránd Eötvös University of Sciences, Faculty of Humanities, Doctoral School of Literary Studies]. Budapest 2010. Online available at: http://doktori.btk.elte.hu/lit/tothkalman/diss.pdf
"»Oltár és trónus a föld két kincse«: Edmund Burke esztétikai és politikai nézetei Kis János műveinek kontextusában" ["Altar and Throne are the Two Treasures of Earth" Aesthetical and Political Views of Edmund Burke in the Context of János Kis's Writings]. In Edmund Burke esztétikája és az európai felvilágosodás [Edmund Burke's Aesthetics and the European Enlightenment], edited by Ferenc Horkay Hörcher and Márton Szilágyi, 231−247. Budapest: Ráció Kiadó, 2011.
"Az utolsó sor nyomában: a »cselekvő Kazinczy« [In search of the last line: the "Acting Kazinczy"]. Széphalom: A Kazinczy Ferenc Társaság Évkönyve 20 (2010): 95−118.
"A Kultsár−Prónay-féle pályatétel" [The Kultsár−Prónay Competition]. Irodalomtörténeti Közlemények 111 (2007): 147−169.