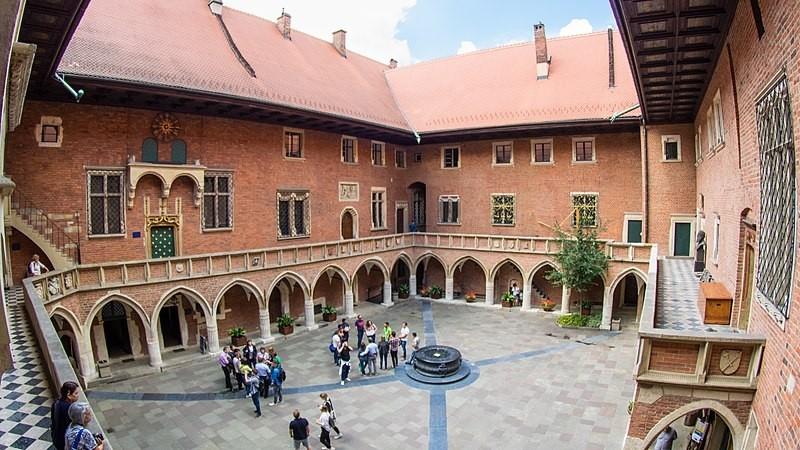 As member of the Hector research platform, Ferenc Hörcher participated in the workshop entitled Freedom, Equality, Law. Historical Perspective.
On 20 October 2023, Hector. Heritage, Culture, Norms, an innovative, interdisciplinary international research platform organised its second workshop in Krakow. The theme of the all-day workshop at the Jagiellonian University was the question and relationship between freedom and equality.
The title of Ferenc Hörcher's presentation was "Liberty and Equality: Tocqueville's dilemma in Dworkin's and Scruton's Thought".
Photo: Collegium Maius, Jagiellonian University