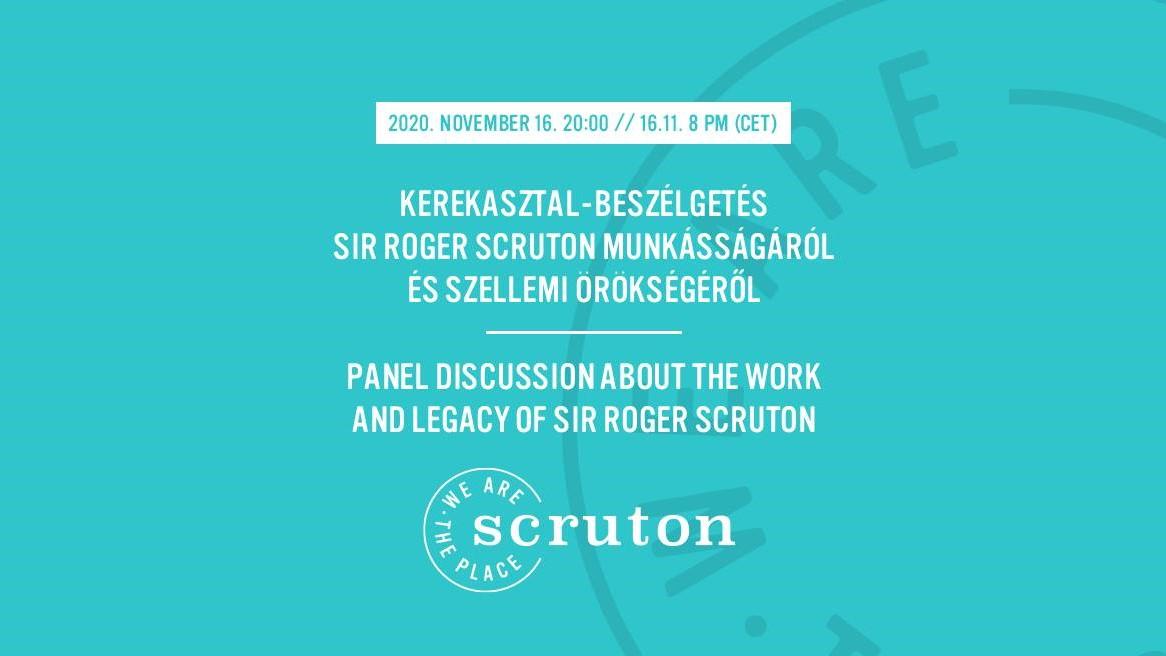 The grand opening of Scruton Community Space has been delayed due to epidemiological restrictions, you can watch the panel discussion about Sir Roger Scruton online, in a pre-recorded format on 16 November (Monday) from 8 PM (CET) on the Facebook or Instagram page, or Youtube channel of Sruton Community Space.
The participants in the conversation are Douglas Murray, a British conservative author and journalist, Visiting fellow at the Danube Institute, Ferenc Hörcher, Director of the Research Institute for Politics and Government, and John O'Sullivan, president of the Danube Institute.
The discussion will be moderated by journalist Boris Kalnoky, head of the Media School of Mathias Corvinus Collegium.
The event was co-organized by Mathias Corvinus Collegium and Scruton Community Space.
We are the place of development, we are the place of knowledge, we are the PLACE.
SCRUTON - WE ARE THE PLACE
for growth.